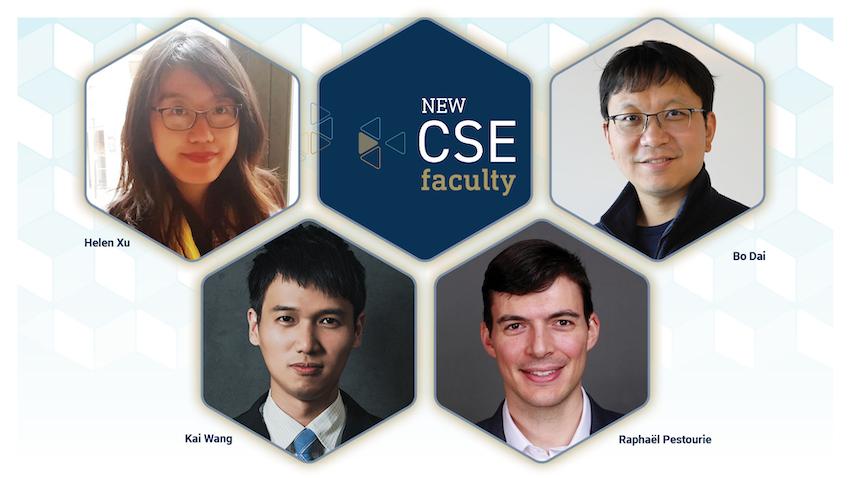 New Faculty Bolster School's Machine Learning, High-Performance Computing Expertise
Faculty growth in Georgia Tech's School of Computational Science and Engineering (CSE) continues trending upward with the addition of four new assistant professors.

Bo Dai started at Georgia Tech on May 15 and Raphaël Pestourie began on July 1. Kai Wang and Helen Xu will join the School of CSE in Spring 2024. With these hires, the School of CSE now comprises 23 full-time faculty, 15 who are assistant professors.